Dear American Apparel,
Please do less of this: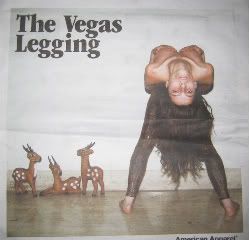 And more of this: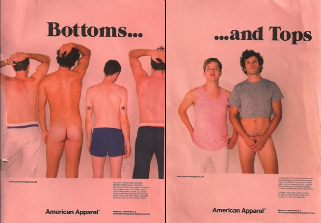 Because really (cute boys aside) if you're going to pretend you're wearing pants when you aren't wearing pants, then it's much more honorable to just
not wear pants at all
.
I know that this woman is a kindred spirit and that this is clever performance art in protest against tights-as-pants. I FEEL IT.