I will be sure to vote Republican going forward.
On May 26th, 1996, Marianna Cook visited Barack and Michelle Obama in Hyde Park as part of a photography project on couples in America.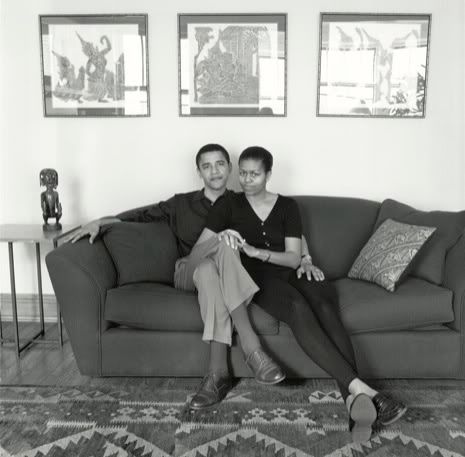 One half of the couple did not feel the need to put on pants.
I have to admit, part of me like this photo because Michelle reminds me of Debbie Allen in the opening credits of Fame.
"You want fame? Well fame costs. Now's the time you start paying for it. IN SWEAT!"